DCLC Forms
If you need a form, please feel free to click on any of the links below and copy these forms for your use at David's Christian Learning Center.
Enrollment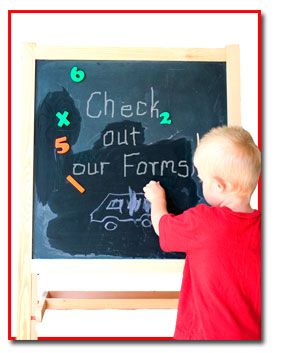 Medical
Permission Forms
Contribution Forms
Checklists
Classroom Supplies Checklist
Application for Employment
You will need a copy of Adobe Reader to view the rate sheet. You can download the latest free version here.